Welcome To Kentucky
Before we look at the richest woman in Kentucky we must first look at the state itself. Known affectionately as the Bluegrass state, Kentucky is one of the oldest states, being admitted to the union in 1792. Kentucky might not exactly sound like a hub of industry. But as it is home to 4 and a half million people, Kentucky certainly contains a lot of wealth. The backbone of Kentucky's economy has always been farming, with much of America's grain grown here. Alcohol too has long been a big part of it, with 95 percent of the world's bourbon whisky produced here. In recent years more modern industries have gained traction here, like the auto mobile industry for example. Many cars are assembled primarily in Kentucky. The state exports goods and services to almost every country in the world. As you'd expect, many large corporations can be found here.
So it makes perfect sense that multiple billionaires live in the state. But who is the richest woman in Kentucky? The answer to that question is a lady called Tamara Gustavson, with a net worth of around 5 billion dollars. Today we look at who she is and how she attained her immense wealth.
The Rise of Public Storage
Tamara Gustavson owes her vast fortune to her father, B. Wayne Hughes. He founded Public Storage, a large self storage company with more than 2 thousand locations. Hughes realized that small scale self storage locations were profitable while on a business trip to Texas. Seeing this as an opportunity not to be missed, he brought the concept back to California with him. A connected man, B. Wayne Hughes bought a large facility and began marketing it as a self storage space. With no competition the site broke even within just 3 months. From there Public Storage grew rapidly, spreading across the United States and beyond. Other companies realized the trend and established their own footholds in the self storage business. But Public Storage made good use of their first movers advantage, remaining the largest of all.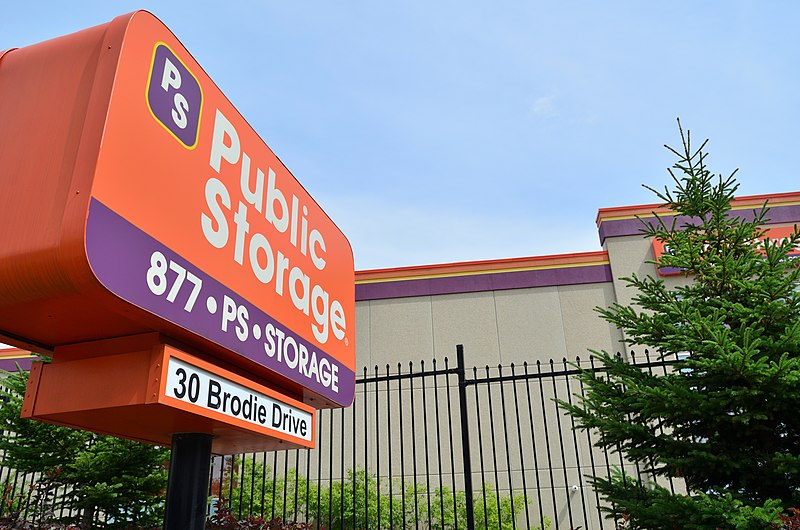 Richest Woman In Kentucky
Today Public Storage is a giant publicly traded corporation. It's currently valued at around 51 billion dollars. B. Wayne Hughes is still alive. But his 2 children have already inherited a stake in the business, giving Tamara Gustavson a net worth of 5 billion. This by far makes her the richest woman in Kentucky and one of the richest in all of America. It also makes her the richest person in Kentucky regardless of gender, one of just a few states where a woman holds that position. Since 1983 she had held a position within Public Storage and was eventually made vice president at one point. Because of this she received generous stock options, and today she actually owns more of the business than her father and brother combined.