IPO stands for initial public offering. In short, it is when a private company goes public, offering shares to be bought and sold on the stock exchange. Often it is seen as a quick and easy way to bring in extra funds for the business, as well as making money for it's owners. Many investors in tech start ups do so primarily for the potential IPO pay off, dumping their shares in the company at the first opportunity. But it also gives opportunity for ordinary investors like you and I, enabling us to buy stock in tech giants like Airbnb and Facebook. However, there are also many failed IPOs. Whether it be the case no one wants to buy the stock, or it simply be sold at a lower price than they expected.
There are many obstacles and elements involved with going public, including the amount of information needed to be made available publicly. But the most significant element is price. On going public, the share price dictates the valuation of a company. In this article we look specifically at initial public offering flops. From dot com busts to modern disasters here are ten failed IPOs.
10: Uber

Uber, the premier ride sharing company in the world, has 78 million monthly active users. So when in 2019 they went public people had high expectations. It was even predicted to be the largest and most successful IPO in history, at 120 billion dollars! But it did not go as planned. Going into the IPO Uber was losing money and investors could see no clear path to profitability. On the first day of trading the stock price slipped 11 percent! That's the worst first day of trading in the history of IPOs. Uber thus became the poster child of failed IPOs, Within a couple of months it had fallen 31 percent, losing massive wealth for early investors. Today Uber stock is about ten dollars higher than it's IPO price but considering the damage done in 2019, it will go down in history as a total disaster.
9: Peloton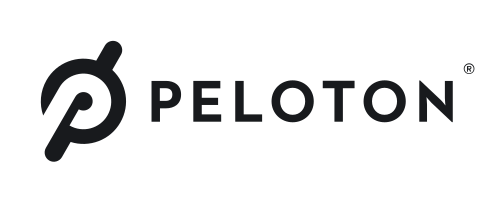 Peloton is a huge exercise bike company that actually started off as a kick starter campaign. During the years since then it has grown to become one of the largest companies in it's industry, with a total market capitalization of around 42 billion dollars! That's a gigantic amount of money and has made it's founders and many investors rich. Yet it was actually one of the biggest failed IPOs of it's era. Going public in the same year as Uber and several other failed IPOs on this list, it fell well short of expectations. On the first day of trading shares dropped by 11 percent, below their goal of achieving an 8 billion dollar valuation on the market. Today Peloton stock is trading many times higher than it's IPO price. But many early investors panicked and quickly sold out of their position thanks to this disastrous debut.
8: Endeavor

Yet another IPO set to take place in 2019, Endeavor was spooked by the string of other failed IPOs and pulled out of the whole thing. Endeavor is one of the most successful talent agencies in the world, but also much more than that. Thanks to rapid expansion in recent years they own the Miss Universe pageant as well as the UFC. Their IPO effort was in part an attempt to recoup some of the debt they had taken on to but the UFC. They purchased the UFC in 2016 for more than 4 billion dollars. But shortly before the planned IPO was to take place, investor and analyst scrutiny tore apart Endeavor's balance sheet. Their weak balance sheet and the recent failure of Peloton caused the board of directors to rethink things. One day before the IPO they announced it's cancellation.
7: Prada

Prada is a famous luxury fashion brand based in Milan. Many of it's peers have gone public in the past, and in 2011 Prada thought their turn had come. Interestingly they chose the Hong Kong stock exchange to float their stock on, rather than the Italian British or American exchange. It was unclear why exactly they chose Hong Kong. But it is suspected this is due to Hong Kong having more lax rules and regulations. So don't be surprised when I tell you the IPO failed to meet expectations, only being able to raise 2.14 billion dollars. Their disappointing debut was largely due to weak market conditions. But amazingly this was Prada's third attempt to go public!
6: Webvan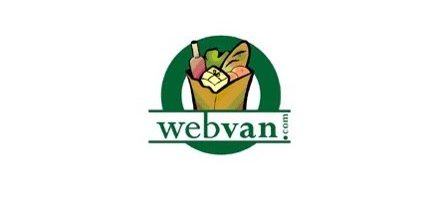 Webvan was a truly revolutionary startup ahead of it's time. In short, it was a service that delivered groceries to customers homes. Webvan was like a forerunner of the much more successful Instacart. Though only in operation for three years Webvan was highly influential, as one of the more visible dot com bubble names. At this point in time the markets were whipped up in a frenzy, investors throwing money at almost any tech startup out there. Webvan itself raised more than 390 million dollars from private investors. Their business model was faulty and unable to turn a profit. In fact, they were hemorrhaging money. But still the bubble mentality was strong. In 1999 it went public, raising 375 million through the offering. This gave Webvan a 4.8 billion dollar valuation. But soon the company burned out, running out of cash, and was forced to declare bankruptcy.
5: Blackstone

Blackstone is one of the biggest investment and wealth management companies in the world. Their total assets are valued at more than 34 billion dollars, growing rapidly over the last few decades. Primarily, they focus on investing in undervalued companies and using their expertise to see those companies become more profitable. Some of their investments include Hilton Hotels, Ancestry, and Versace. They also outright own billions of dollars in real estate. So no one was surprised when this well known name of Wall Street went public. But it was a disaster. First they planned on IPOing in 2004 but the market was too shaky, then in 2006 they planned on doing it but again was forced to cancel at the last moment.
Finally in 2007 Blackstone went public, debuting at 31 dollars a share. It was the largest IPO of that year, bringing in 4.1 billion dollars. But by the end of that same year the stock had dropped 42 percent. It was more than a decade before the stock price finally exceeded that of it's IPO.
4: Facebook

Facebook stock has performed incredibly well. If you'd have bought in at the initial public offering you'd be sitting comfortably on a significant profit right now. Going public in 2012, Facebook made history, with a 104 billion dollar valuation. The stock price debuted at 38 dollars. But over the next few months that price collapsed to $17.73. Facebook is, of course, an exceptional company and their growth has been nothing but stunning. Yet many shareholders found themselves burned by this rocky first year. It was made worse by the fact analysts cut ratings for the stock immediately after going public, jamming down the valuation. It was a terrible IPO.
3: Goldman Sachs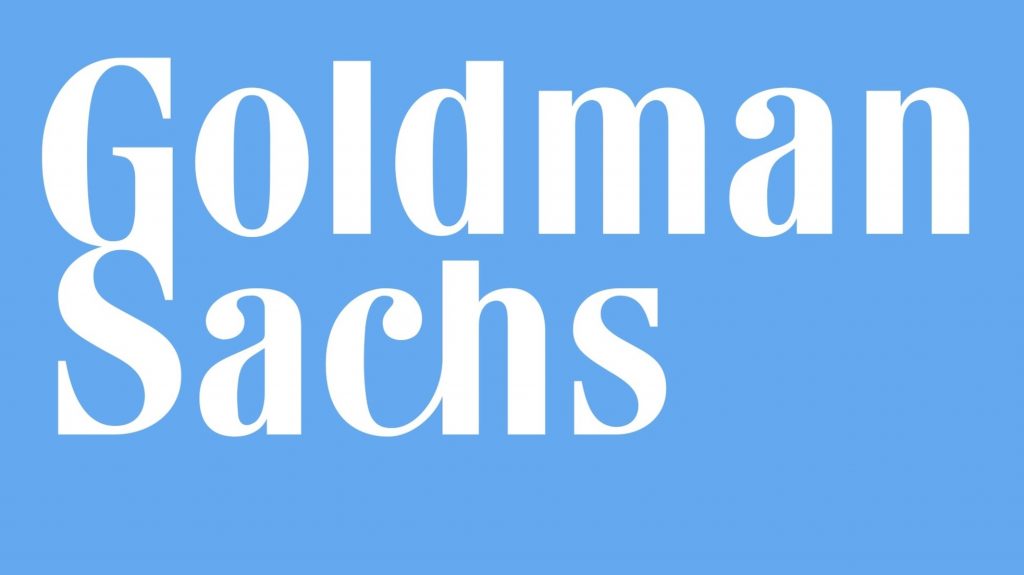 Goldman Sachs is known as the king of IPOs, often being the broker of choice for other companies wishing to go public. But in 1998 it was responsible for one of the most disastrous failed IPOs in history – it's own IPO. At the time the banking industry was in trouble, thanks to financial disasters in Russia and South East Asia throwing the markets into chaos. Still, as the oldest and most respected investment bank on Wall Street, their IPO was much anticipated. But on top of the shaky market conditions, Goldman Sachs had weak numbers going into the fourth quarter of 1998. It was not simply the banking industry, Goldman itself had problems and they knew their coming IPO would be disastrous. And so they decided to time the market better, pulling their plans of going public entirely.
2: Pets.com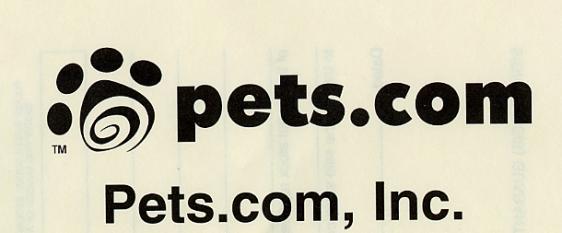 Possibly an even greater disaster than Webvan, many people bet their lives savings on Pets.com. The name itself has gone down as a notorious relic of market hubris. An online pet store, there was really nothing special about this company, save for their rather charming puppet dog mascot. At the time pet supplies were not exactly selling well online, not even for pets.com. But people knew e-commerce was only just getting started and many investors threw money at this charismatic start up. Fellow e-commerce start up Amazon itself invested in Pets.com. Then in the year 2000, right at the peak of the dot com bubble, they went public. At first it seemed like a success, raising more than 80 million and being priced at 14 dollars a share. But soon the market woke up and the share price fell to 0.22 dollars!
1: WeWork

No list of failed IPOs could possibly be complete without at least mentioning WeWork. Founded in 2010, WeWork is a co working company that experienced rapid growth. Owning and leasing office space in major cities, their members are able to make use of that space, along with others. In theory this provides a unique and cost effective environment for young businesspeople. But all way not well within the business. Despite expanding quickly and receiving billions of dollars from investors, WeWork was nowhere near to being profitable. They had expanded too fast, with lagging membership numbers, and were just wasting numbers. At one point they set up a private school and purchased an indoor wave pool company. It was a mess. But investors kept on throwing money at WeWork all the same. At one point it was valued at 40 billion dollars!
This made it one of the world's biggest companies. So unsurprisingly WeWork decided to go public, selecting Goldman Sachs as their partner to do so. But on filing the paperwork to go public, investors and analysts realized how bad things were within WeWork. In the previous year they lost two billion dollars and were floundering. It's valuation dropped from 47 to just 12 billion and most investors were scared off. Eventually it's private shareholders were forced to intervene, firing the CEO and cancelling the IPO entirely. WeWork and Endeavor are not the only failed IPOs by way of cancellation but I believe their stories are uniquely disastrous.