Welcome To Alabama
In many ways, Alabama is a state of rivers, boasting over a thousand miles of waterways! In fact, more than 3 percent of the total land area of this state is water. Rivers have historically been vital to the settlement of southern states, acting as natural highways into the remote areas. Because of this, Alabama has long been home to all kinds of settlements, generating businesses from the ground up. One of America's gulf states, Alabama has little coastal land and a relatively small population of 5 million. These are two big factors in why Alabama's economy is one of the weakest of any state. Still, there is a lot of money to be made here, and countless success stories. But what it the biggest company in Alabama? This is the story of that company.
What Is The Biggest Company In Alabama?
Regions Financial is a banking and financial corporation based in Birmingham Alabama. It's origins are in a 1971 merger of three banks, which themselves were some of Alabama's most successful. For a while the three banks and their branches acted independently, but in 1985 they fully merged into one single brand: First Alabama Bancshares. Around ten years later they changed the name to Regions Financial, projecting their aim to become a dominant brand in America's Southern region.

Slowly but surely Regions Financial grew, adding more and more branches, and making their brand known far and wide. They began operating in more states outside of Alabama, first to her neighbours like Louisiana and Florida, but soon further. In time they also continually bought out more independent banks, absorbing the competition. Then in 2002 they spent almost 800 million dollars to purchase an insurance firm. It was just one of many acquisitions, but signalled the arrival of Regions as a major player in America's banking industry.
Regions Financial Now
Today Regions financial is by far the biggest company in Alabama, with a yearly revenue north of 6 billion dollars! It employs 20 thousand, boasts total assets worth over 120 billion, and have 1500 branches in 16 states! Regions Financial is now a true giant of American industry and continues to grow bigger and stronger. As a company it is the ultimate success story in the eyes of many, based out of it's home town of Birmingham Alabama. Here they are among the best known local brands, and lent their name to the Regions Field, a Birmingham sports field they have long sponsored.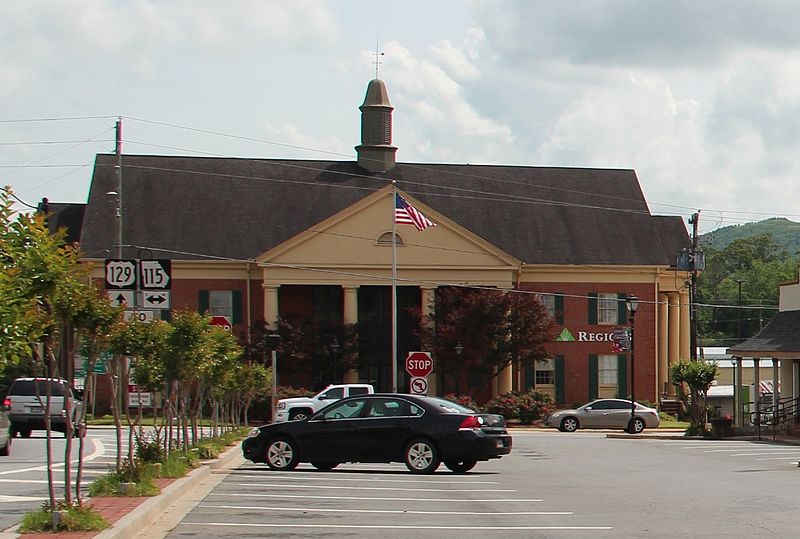 Consistently ranked in the mid 400s in the Fortune 500 list, it is not only the biggest company in Alabama but one of the biggest banks in the entire world. It is considered among the most attractive employers for young people in the deep South. In many ways the company now operates more as an asset management and loan company, rather than a traditional bank. By adapting to the ever changing atmosphere of the financial sector they have been able to scale massive heights and make countless millionaires