Welcome To Idaho
Idaho is one of America's largest states, yet ranks only 39th when it comes to population. It's nickname is "The Gem State" thanks to the states incredible natural beauty. With that in mind, you'll understand why tourism has become a major part of the economy of Idaho. After all, they don't have much in the way of natural resources, and can't boast a large work force like some states can. However, the largest industry in Idaho is science and technology, making up one quarter of the state's economy. It's capital city of Boise has for several decades been a hub of technology investment. But the biggest company in Idaho is not related to technology or science in any way. It's actually a chain of grocery stores. This is it's story.
The Story of Albertsons
Unsurprisingly, the company now known as Albertsons was founded by a man called Joe Albertson. In 1939 he opened a small food store in Boise, a store that was unlike any other in the area. Unlike most stores at the time, his establishment offered revolutionary features like a money back guarantee. With Joe Albertson possessing an incredible work ethic and a will to constantly innovate to improve the customer experience, his store grew rapidly. A shrewd businessman, he reinvested profits into the company, not only expanding the original store itself, but opening up more and more locations. It wasn't just within the city of Boise that Albertsons expanded it's reach. Stores were opened in many nearby towns and settlements within two years. Then with the world war two expanding American dominance, ushering a new age of consumerism into existence, things only heated up.

Following decades saw Albertsons undergo a steady expansion, offering more and more kinds of products and opening more and more store locations. By 1959, twenty years after it's first store opening, Albnertsons went public, bringing a massive cash injection. Then in 1966 the company purchased another chain of stores – Greater All American Markets. Greater All American Markets was but a small chain, but it was a sign Albertsons was planning a massive new run of expansion across America. Three years later Albertsons entered into a partnership with the drug store company Skaggs. Together they opened stores that sold both food and drugs. The partnership lasted for around a decade, seeing many stores built in many different states.
Growing Larger
Inevitably the partnership eventually fell apart, but they simply divided up the new store between them, and went back to being independently run organizations. What is clear is that the partnership boosted the presence and earning capability of both chain. From there Albertsons focused on expanding west, opening new stores and purchasing existing chains within California. It was a wise move, with the population and wealth, and therefore consumer demand, growing at an incredible rate within California. But it wasn't just California. Going into the 1980s Albertsons continued to add new stores virtually everywhere – from Florida to New Jersey. In 1992 Albertsons purchased the company it had once been a partner with, Skaggs Drugs. They also acquired a supermarket chain called Seessel's, and opened up a series of supply and distribution centers. This move sent the stock price of Albertsons to rise higher than ever before.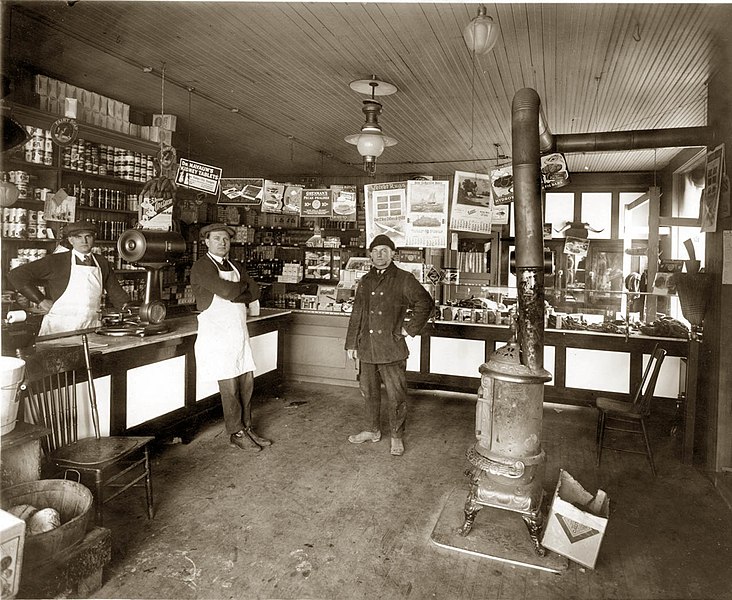 Capitalizing on their thus far success, Albertsons made the biggest acquisition of it's history. In 1999 they absorbed The American Stores Company, a massive brand in the industry with many different chains and stores under it's ownership. This acquisition didn't just make Albertsons the biggest drug chain in America. It made Albertsons the biggest company in Idaho without any question. Many people could hardly believe such a large American chain store could be based in sleepy Idaho. Alas, the store company Kroger soon grew to own more stores, and ever since has been America's largest chain store company. Still, going into the 2000s, Albertsons continued to expand across America.
As The Biggest Company In Idaho
They acquired more companies like Shaw's Supermarkets, and Bristol Farms. ACME and Star market were other chain stores they purchased. But before long there was trouble. Albertsons had over expanded, risking the health of the entire company. In desperation they sold 1124 stores! That's a lot of stores, but the sell of ensured Albertsons would survive, and they still possessed many other stores and continued to move onward. Albertsons was converted into a private company, removing itself from the stock market. They sank into debt and faced the possibility of closing down or selling many stores. But in the following years they really focused on consolidating the position of Albertsons, returning it's stores to profitability, and once again becoming the biggest company in Idaho.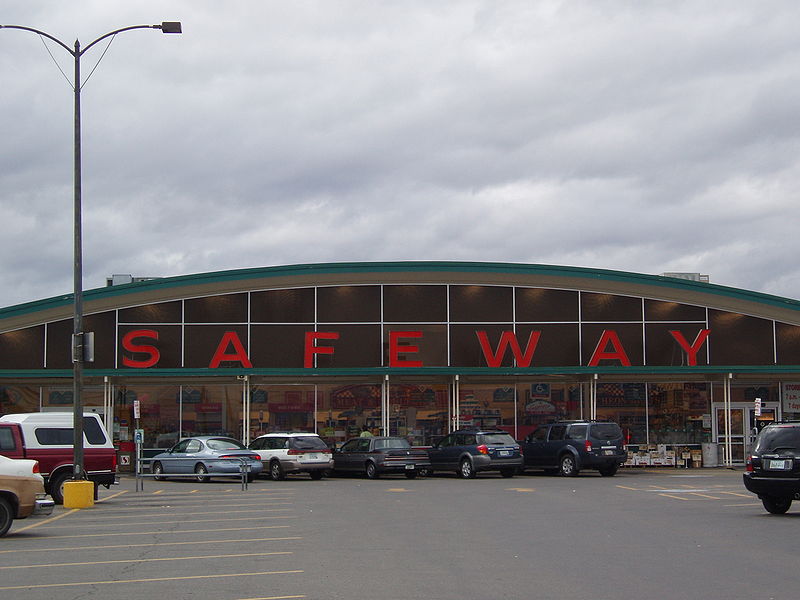 By 2013 Albertsons was again in the position to purchase more companies, acquiring United Supermarkets. It was an expensive deal and a big risk, but showed how confident Albertsons' leadership were in the future of their company. Then in 2014 Albertsons purchased the rival supermarket chain Safeway for a massive 9.4 billion dollars. This also gave Albertsons ownership of Safeway's multiple smaller brands. They include Tom Thumb, Pavillions, Randalls, and many more. This move cemented Albertsons role as the biggest company in Idaho for years to come.
Today Albertsons own more than two thousand stores. They employ 275 thousand people, and have an annual revenue of more than 60 billion dollars. Not bad for what started out as one small groceries store in 1930s Idaho.