Welcome To Mississippi
Named after one of our world's greatest natural rivers, this state was admitted to the union in 1817. In short time she grew to be an incredibly prosperous region, being America's top cotton producer. Countless great fortunes were built in Mississippi during this period. While the cotton industry has certainly fallen over time, new business opportunities duly emerged. Today Mississippi ranks as one of America's poorer states, which historians directly link to the decline of the cotton industry. Mississippi was dependant on that trade, so when it declined, the state was left with virtually nothing. It went from being the fifth most wealthy state to being deeply impoverished. And so the government of Mississippi has since turned to new income sources. She is now one of the biggest states for gambling and car manufacturing, among other industries. But the biggest company in Mississippi operates in a much older industry.
The Rise of Sanderson Farms
It turns out the biggest company in Mississippi is a poultry producer called Sanderson Farms. Every single week they provide more than 13 million chickens, making it one of the largest of such in the world. Yet it began as a small family operation way back in 1947. D.R. Sanderson and his two sons carefully built up the farm over following decades. By 1955 their operation, while still small, was respected and successful enough to be incorporated as the Sanderson Brothers Farm. Slowly but surely they rose from being a small family farm to a significant supplier of poultry. Eventually they were able to expand from simply supplying the raw poultry into the food processing side of the business. In 1986 a local food plant was purchased and absorbed into the Sanderson operation. This marked the beginning of a period of massive expansion nationwide.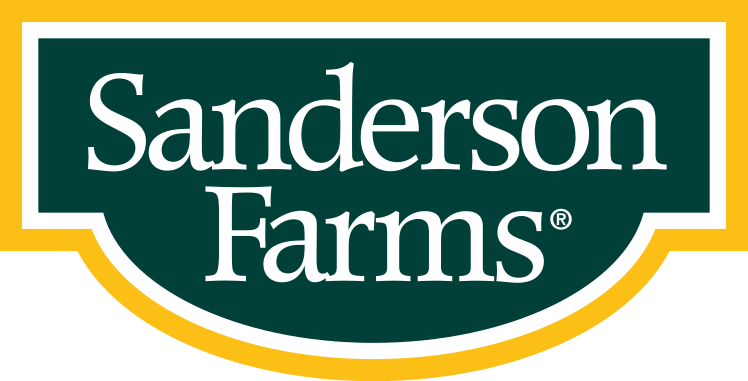 For several generations the company has been led by members of the Sanderson family. But while remaining largely a family operation, it has grown rather rapidly. To meet an ever growing demand, they have continually expanded on existing plants and purchased new ones. Just last year in fact they opened up a gigantic new plant built specifically for Sanderson Farms. That single plant alone can process more than 1.2 million chickens a week. Looking back, all their efforts seem to be worth while. Today the company employs more than 17 thousand people and work with more than a thousand poultry suppliers. Their weekly supply of more than 13 million chickens gives them an annual revenue of over 3 billion dollars! Unsurprisingly this easily makes Sanderson Farms the biggest company in Mississippi. It stands as the only Fortune 1000 company in the state of Mississippi.