Welcome To North Dakota
Like it's more southern sister, North Dakota was named after a native American people. Today North Dakota is one of America's least populous states, with a population less than 800 thousand. In fact the state's largest city is literally called Fargo. Still, the state's low population is why it has the second lowest unemployment rate in America. But another reason for this low unemployment rate is the number of businesses in North Dakota. Natural resources are a major driving factor of the state's economy. Oil coal and natural gas provide more than enough electricity for North Dakota, enabling them to export massive amounts of energy to other states. In recent years North Dakota has experienced an oil boom, and is now America's second largest oil producer. So it's fitting the biggest company in North Dakota is a part of the energy industry. This is the story of that company.
It's called MDU Resources, a company specializing in servicing the natural gas and electricity market. Instead of mining and producing natural gas, as would seem a more obvious strategy for a business, they instead service the infrastructure of those companies. In short, they transport and distribute natural gas and electricity through pipelines. By providing this kind of service they do not need to worry about their own supply, which a gas prospecting and exploration company would need to. Instead, they simply work with companies that already have gas needed to be supplied, thereby greatly improving the chance of success and reducing the chance of failure. It's a genius business plan that reminds me of Standard Oil under the premiership of John D. Rockefeller.
The Rise of MDU Resources
MDU Resources was founded 96 years ago, in 1924. Founded as the Minnesota Northern Power Company, it was actually based in Minneapolis. At first it was solely an electric company, producing and selling electrical power to remote areas or Minnesota. By focusing on smaller more remote communities that in the early 1920s had largely been neglected by larger companies, they had little competition. In short time they dominated the power market for many of these small communities. For this period they only had interest in providing electricity. But then by chance they discovered oil in an area they were examining. Understanding the value of this oil they now had access to, they began to sell oil and natural gas.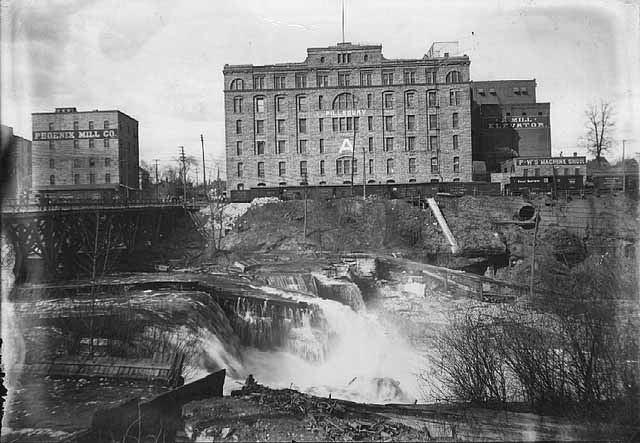 In the 1930s they expanded rapidly across the state of Minnesota, with their new oil and natural gas reserves acting as a catalyst for the business. In time they expanded to other states, most notable North Dakota and Montana, where they purchased pre existing companies and operations. Minnesota Northern Power Company was not a thriving young empire well on it's way to being the biggest company in North Dakota. Yet they were still based in Minnesota. In 1935 they desired to reorganize their business empire in order to integrate all their various holdings into one unified business. Reflecting this reorganization, and their ever growing business interest outside of Minnesota, their name was changed to Montana-Dakota Utilities.
Becoming The Biggest Company In North Dakota

At the end of world war two they purchased one of America's largest coal mining operations, the Knife River Coal Mining company. Based in North Dakota, this move signaled a permanent shift towards the state of North Dakota. At was around this time MDU purchased a number of distribution infrastructure assets in the state, moving into the transportation and distribution of resources for which they now specialize in. In the late 1960s it was decided the company headquarters should be relocated to the largest community they service. That community was the capital of North Dakota, Bismarck. Still today MDU is based in Bismarck. That is how MDU Resources grew to be the biggest company in North Dakota.