Welcome To Nova Scotia
Nova Scotia is Canada's second smallest province, only beaten out by the tiny Prince Edward Island. But despite being small, the land itself is complex, comprising more than 3 thousand islands off the coast of it's mainland. Don't be fooled by it's size though. Nova Scotia's geographic position has made it an important hub for commerce since the early days of European settlement. Being an eastern province, it became one of the gateways to North America, goods to and from Europe flowing through here on a regular basis. So it's no surprise the capital city of Halifax is now Canada's second largest coastal city. Many large and successful businesses remain here. But what is the biggest company in Nova Scotia? Well as it turns out, that company is not based in Halifax, the sole major city of Nova Scotia. Really it's based in a small town called Stellarton.
Stellarton is home to just 4 thousand people, and most outside of Nova Scotia have never even heard of it. Yet this tiny former coal town is home to a financial empire reaching across Canada. It's called Empire Company Limited and is the biggest company in Nova Scotia. This is it's story.

The Rise of An Empire
It began in 1907 when a small meat delivery business was established in the small town of Stellarton. With a horse and cart John Sobey would collect meat directly from farmers and deliver it to customers. Saving valuable time for farmers and customers alike, it soon grew into a profitable little venture. In time this venture became a local grocery store called Sobeys, one of the main food suppliers to the community. Then in 1939 Sobeys became a chain of stores, one that would eventually stretch across Canada. Understanding that after the second world war the United States would experience a boom in the consumer shopping industry, Sobeys soon began to open large supermarkets. This foresight and vision being rewarded by the coming market trend, Sobeys experienced massive growth in following decades.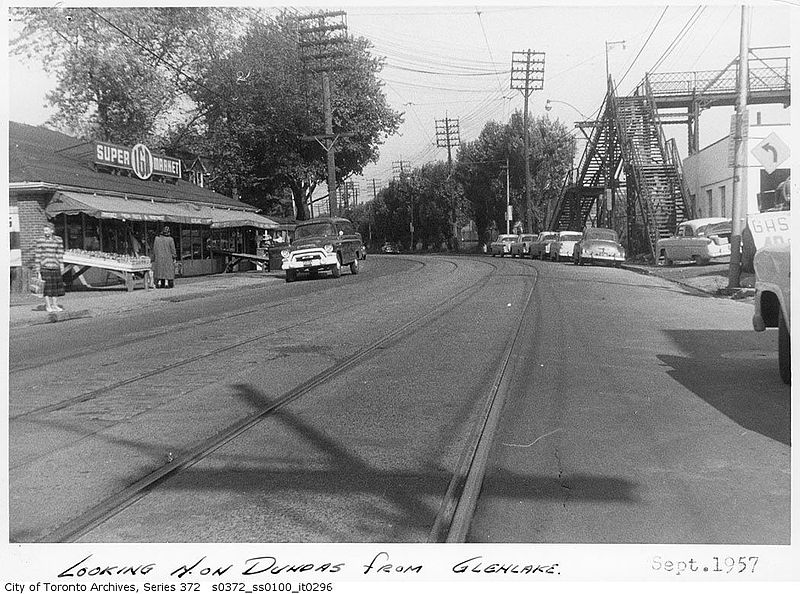 For much of this period they competed to become the single dominant supermarket operator in Canada. Around this time a new division within the company began to emerge. Dedicated to investing the profits of the supermarket side to ensure greater future profitability, it was known simply as Empire. They purchased other grocers and supermarket companies outright, or at least acquired a significant stake in many of them. In 1976 Empire purchased a chain of 18 drug stores in Nova Scotia. That drug store chain now has almost 70 locations, operating exclusively in Canada's Atlantic region. With their first investment proving a major success, Empire didn't slow down from here on.

Reflecting the growing success of Empire and the will of leadership to build it into… into an empire… Empire gained full ownership of Sobeys. With Empire now the parent company of that which spawned them, it became a publicly traded company.
Becoming The Biggest Company In Nova Scotia
After going public, Empire acquired a 25 percent share of the food retailer Hannaford Bros. One of their more surprising division was Empire Theaters, a chain of movie theaters which at it's peak boasted more than 50 locations. By the year 1990, Empire held significant interests of many more Canadian retailers like Provigo and Wajax. They also fully owned a shopping mall business called Atlantic Shopping Centers. In the 1990s, Empire established a new division of the business specializing entirely in real estate investing. At this point they were already the biggest company in Nova Scotia but still desired more growth. In 1998 they purchased Oshawa Group, one of the largest and most well established supermarket chains in Ontario.
In 2001 the real estate division acquired a 35 percent stake Genstar, a property development company based in California. Specializing in developing real estate in California and select parts of Canada, Genstar profited massively on the rise in real estate prices in those areas. Still now they have active development operations in various Canadian cities. These are just a handful of the many acquisitions and deals struck by Empire Company since it's formation. The real estate development side of the company has been especially profitable. In 2008 they sold 61 of their properties for 428 million dollars. Today the real estate trust owned by Empire would by itself be a large corporation. On top of that they own IGA, Safeway, Freshco, Thrifty Foods, and many other major brands.

They employ 62 thousand people across the world and has a total valuation of 6 billion dollars. This, along with it's annual revenue of almost 20 billion dollars, makes it the biggest company in Nova Scotia by miles. Impressive for what started off as a tiny grocery store in a tiny town.