Welcome To Wisconsin
Admitted to the union in 1848, Wisconsin is among America's most northern states. She is known for her physical features – large lakes, glaciers, and mountains. Because of this, and her fierce winters, Scandinavian settlers often thrived here while other Europeans struggled. Still today Wisconsin boasts a significant population of Scandinavian descent. Wisconsin is also known for being a large producer of dairy products, dubbed "America's Dairyland". But dairy farming is not the only major industry of the state. In fact, the biggest company in Wisconsin operates in one of the state's more modern industries: finance.
The name of that company is Northwestern Mutual, a financial resource company offering a wide range of services. From retirement planning to life insurance to personal investment advising, Northwestern Mutual are there to help. But how did this company, that most people have never even heard of, become the biggest company in Wisconsin?
The Rise of Northwestern Mutual
It all began in the year 1857, in the small Wisconsin city of Janesville. Here a company was founded under the name Mutual Life Insurance. You might be surprised to hear they were a provider of life and health insurance! In those days America was becoming more wealthy, yet people were still dying young. It was the perfect environment for a boom in the emerging life insurance industry. Within a couple of years Mutual Life Insurance had made a name for itself in the small community and decided to expand. But then disaster struck, with a Wisconsin train was derailed and 14 people died, the company had to pay out on multiple of it's policy holders deaths. The unexpected death actually caused them to pay out more money than Mutual Life Insurance actually possessed, pushing them into debt.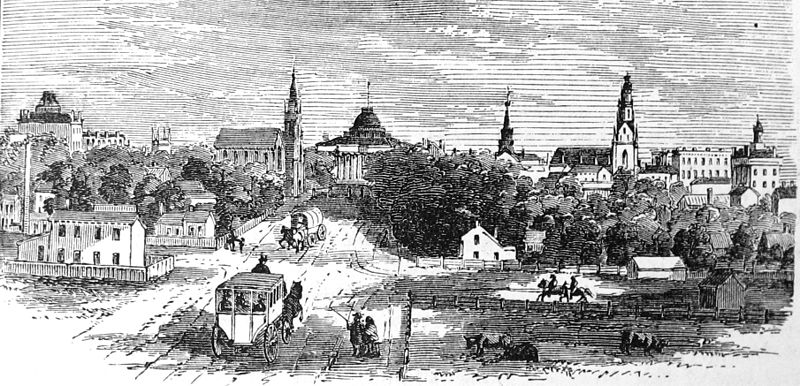 Still, the company survived. In preparation of future pay out events like this they decided to expand their customer base, proving the funds required. The insurance industry is simple, it requires an ever growing number of clients in order to pay off current insurance policy claims. In the 1860s they expanded, not only to their new home city of Milwaukee but all of Wisconsin and beyond. Soon they dominated the life insurance market in America's northern Midwest region. And so the business reached new heights with an ever growing number of customers. Because of this the company took on the new name Northwestern Mutual Life Insurance, by which they are still known.
Becoming The Biggest Company In Wisconsin
Slowly over the decades, generation after generation, the company continued to grow both in areas served and in number of policy holders. Adapting to meet the opportunities of the 20th century, Northwestern Mutual began offering more kinds of financial services, anticipating that the insurance side of the business alone would not fuel the kind of growth desired by company leadership. In 2001 they founded a new division of the company specializing in wealth management and investing. Technically this new division is a bank, and founded just in time to take advantage of the early 2000s banking market boom. Since then they have grown rapidly and purchased multiple other independent companies, sometimes for hundreds of millions of dollars.

Today Northwestern Mutual employs almost 6 thousand people. For 25 years it has been a Fortune 500 company and currently ranks as America's 111th largest. This by far makes her the biggest company in Wisconsin. Their annual revenue is above 29 billion dollars ans their net profit above 800 million. On top of that, their total assets are valued at 272 billion! Not bad considering Northwestern Mutual started off as a small insurance business in sleepy Janesville all those years ago.