Welcome to Alberta

The province of Alberta is known jokingly as "The Texas of Canada". There are numerous parallels drawn between the two regions, but perhaps the strongest is that Alberta is Canada's largest oil producing province. Alberta's oil business has made many a man wealthy – far too many to count, and has helped the Canadian economy skyrocket in recent decades. In fact, Alberta has a higher per capita GDP than many countries known for high standards, like Norway and Switzerland. Yet the only thing the richest person in Alberta has in common with the oil industry is that he owns a professional hockey team called the Edmonton Oilers. That Person is Daryl Katz, one of the most interesting entrepreneurs of his generation. This is his story.

Who is Daryl Katz?

Born in Edmonton in 1961, his family were not exactly super rich at the time. But his father was a hard working pharmacist determined to do big things. When Daryl was a little bit older he witnessed his father establish a new business, Value Drug Mart. At first it was a single drug store run by the family in Alberta. Through careful cultivation the store grew to success, and was soon able to expand. In 1983 it became the sponsor of an Ice hockey tournament that was literally called the Value Drug Mart Tournament. This annual event helped skyrocket Value Drug Mart to being a nationally recognised name. Today the company is a large chain of stores, with 35 locations!
As an adult, Daryl Katz would go into business for himself. He used his fathers reputation for success to gain funding, with which he set up his own pharmacy store south of the border. In four years he was able to buy out a pre-existing chain of drug stores, transforming his own business into a chain store overnight. Two years after that, his operation had expanded to 120 locations. Then his empire expanded once more, buying out another large chain, adding about 140 more stores to his ever increasing network. With a revenue in the hundreds of millions, he expanded internationally, and it began to seem like he was unstoppable. As if the company would grow and grow on forever.
But Katz was too wise for this.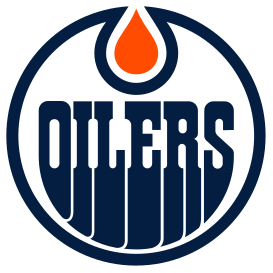 Becoming the richest person in Alberta

He knew that, as a business can grow rapidly, so too can it rapidly fall. So he began to sell off individual stores, slowly and carefully. The company still today owns many stores, but is nowhere near what it once was. In the process, Daryl Katz became a multi billionaire, and expanded into other industries like real estate. Today he is the richest person in Alberta, with a massive fortune of 3.1 billion dollars. Over a period of two years Katz attempted to buy the Edmonton Oilers, one of Canada's best known hocky team. After several rejected offers, he was forced to constantly increase the price with each bid. Eventually he was successful, paying out a massive 200 million dollar sum for ownership.
Since then he has been as big a name in professional sports ownership as he has been in the pharmacy business. On top of being the richest person in Alberta he is the 12th richest person in all of Canada, one of the world's most wealthy states. He is also married to the daughter of one of Canada's other super rich business tycoons – Ivan Gouin. Unsurprisingly, he and his wife have donated tens of millions of dollars to charity. The most incredible thing about that it, it didn't even leave a noticeable dent in his wallet.