Welcome To Ohio

If you're wondering why I would write an entire article about the richest man in Ohio, understand this. Ohio is one of America's more colorful states, rich in history and diverse in economy. It has been the home state of six different American Presidents, and is considered by many to be the birthplace of aviation. On top of that, Ohio is among the most financially powerful states in the Union, ranking 8th by the size of it's economy. Actually Ohio has the 21st largest economy in the world, by far outpacing most countries.
She is a true hub of American industry, with manufacturing being a major force. Countless large corporations are based in Ohio – companies like Wendy's, Procter & Gamble, AK Steel, and many more. They produce billions of dollars for the statewide economy, as do car manufacturers. Ohio is the second largest producer of cars, only behind Michigan. A list of all the successful business people in Ohio would take forever. So in this article we will look at just one example – the richest person in Ohio.

The Richest Person In Ohio

The man I speak of is Les Wexner, CEO of one of the world's biggest retail chains. Born and raised in Dayton Ohio, he went on to study business. His parents owned a small clothing store, where for a time he worked and learned the art of retail. Then in 1963 he took a faithful decision. With a 5 thousand dollar loan, he founded his own store called The Limited.
It was a women's clothing store focusing on moving with trends, stocking items that were in fashion and would therefore be more easily sold. At the time few stores had adopted a business model as specific as this, and The Limited soon gained momentum. In time it grew from a small Ohio family business to a nationwide success story. Eventually he sold The Limited for an undisclosed but surely massive sum.
The shedding of The Limited was not the end of Les Wexner's retail empire, but the beginning. In 1982 he purchased Victoria's Secret for just one million dollars. At the time it was but a small chain of stores and an almost entirely unknown magazine. Today it is one of the most successful and strongest brands in it's industry, with over a thousand stores globally, thus proving the business foresight of Wexner.
Then in 1985 he bought Lerner, another women's clothing store. With these, and several other brands under his belt, Wexner had the makings of a new empire. Today it's known simply as L Brands. It has a revenue of over 12 billion dollars per year, and tens of thousands of employees.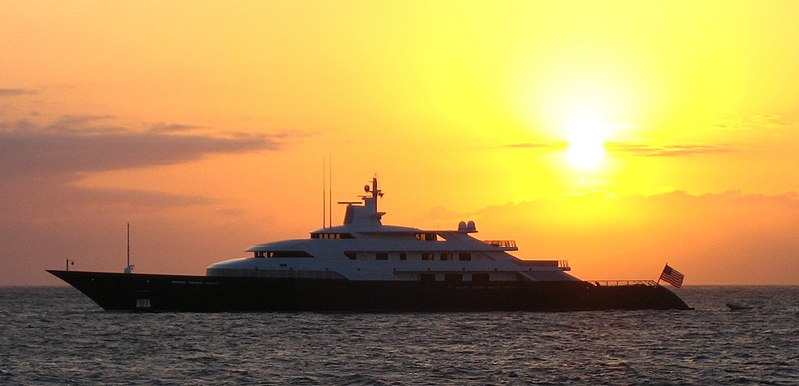 Les Wexner Today

L Brands is one of the best performing corporations in America, and Les Wexner is recognised as one of the best performing CEOs. Appropriately, he has also gained vast wealthy with the growth of his company, becoming the richest person in Ohio. His net worth is estimated at 4.8 billion, way down from the 6.1 billion just two years ago. Part of that is due to philanthropy. Wexner has donated over 200 million dollars to charity, including a single 100 million dollar investment to Ohio State University.
The rest of the loss in net worth can be explained by the gradual downturn of retail markets, and by general expenditure. But he is still unbelievably rich. He owns a massive Georgian revival estate in Ohio, as well as an 18th century Country House in England. In 1997 he had the largest privately owned yacht in all of America, being over 300 feet long. It no longer maintains this title, but remains one of the biggest yachts in existence today. Not bad for a man who's parents owned a small general store in Ohio.