Who Is The Richest Person In Utah?
Unlike most states, the richest person in Utah is actually a woman. She is Gail Miller, the 75 year old widow of the late businessman Larry H. Miller. He was not born wealthy, but found work as a racing car driver and a soft ball pitcher. Later he was employed by Toyota, eventually becoming the senior manager of five separate Toyota stores. Soon he had bought his own Toyota store and worked tirelessly to make it a success. As the decades stretched on he purchased more and more Toyota stores, building a massive empire. In 1993 he bought a radio station in Salt Lake City.
He bought theaters and financial companies and real estate. He was now one of America's most successful entrepreneurs, and he had come from nothing. Eventually Larry H. Miller bought an entire basketball team, the Utah Jazz, who now play in the NBA. He also bought the Salt Lake Golden Eagles, a local hockey team. On top of that he owned the Utah Starzz, a women's NBA team. It's clear at this point that the guy loved sport. The guy owned a baseball team too. He died in 2009 at the age of 64, leaving behind a loving family and a massive fortune of sever hundred million.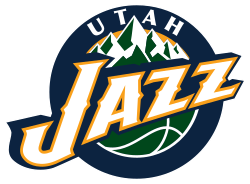 Gail Miller Today
As his wife, Gail Miller inherited much of his wealth and holdings. Still today she owns the Utah Jazz, and has a personal net worth estimated to be around 1.5 billion dollars. This makes her not only the richest person in Utah but one of the richest women in the entire world. You'll find that she still owns the 54 car dealerships developed by her late husband, now known as the Larry H. Miller Group. On top of that she is the chairperson of a local community college. But she is not a young woman. And since she has five children ready to inherit her fortune, the next richest person in Utah might not even be a Miller.
The Answer: Gail Miller