Welcome To Victoria

Named after Queen Victoria, this state is home to more than 6.5 million people. She has long been an economically significant state, a gold rush taking place here in the mid 19th century. Things are very different today. But Victoria remains an incredibly wealthy state. Her largest city, Melbourne, is called home by almost 20 percent of Australia's entire population. It's become a key center for the financial, computer science, and tourism industries. Melbourne alone is home to some of the world's most wealthy people. But who is the most wealthy? Who is the richest person in Victoria? This is the story of John Gandel, multi billionaire.
The Rise of John Gandel

Aaron Gandel, born in 1930s Australia to Jewish immigrants from Poland. Because they know they had only just escaped the Nazi invasion of their homeland, they raised young Aaron to make the most of life. As an adult he took control of his parents company, a clothing store by the name of Susan. Showing a natural flare for business, he expanded Susan into a large chain of clothing stores. Due to it being a success, he was able to partake in other ventures. In the 1980s he sold Susan and purchased a shopping center – the Chadstone Shopping Center in Melbourne. This opened a whole new industry to Gandel – real estate. Slowly he expanded the shopping center, to the point where it's now Australia's largest. He also purchased and built more shopping centers. On a side note, it seems that he changed his first name at some point during this period.

Becoming The Richest Person In Victoria

Today the original shopping center developed by John Gandel is worth an estimated 3 billion dollars alone. On top of that he owns a whole slew of other assets, including multiple real estate corporations based out of numerous Australian cities. His current net worth is estimated to be around 3.9 billion dollars, easily making him the richest person in Victoria. In fact it makes him the 8th richest in Australia. Interestingly, the clothing company that originally made him wealthy is now owned by his niece. John Gandel is among the more visible billionaires in modern Australia. In recent months he's made headlines by donating money to help tackle the numerous wildfires devastating Australia's wildlife.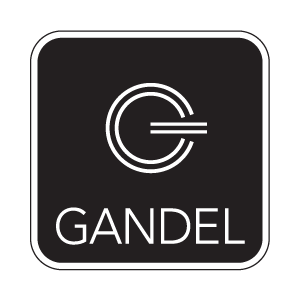 He and his wife Pauline are well known for their philanthropy, through their own charitable fund called Gandel Philanthropy. As well as efforts to fight wildfires, they fund cultural institutions like museums and galleries, and research institutions like universities and hospitals. Furthermore, for their efforts they have received honors from the Australian government and the government of Japan, because of Pauline's efforts to strengthen relations between the two countries.