Welcome To Hawaii
Before we look into the richest woman in Hawaii we should first look at the state itself. Hawaii is by far America's most western state, being 2 thousand miles from the mainland United States. That is just one of the ways Hawaii is unique. It was once an independent kingdom, with it's flag and culture reflecting that period. Dispersed among the 8 main islands that make up Hawaii, around 1.5 million people live here. That might not sound like a lot but considering the physical land area of Hawaii it really is. Hawaii also boasts a strong economy, with tourism being it's largest industry. That would usually not be a great sign but Hawaii's beautiful blue oceans and awesome volcanoes attract more than enough tourists. Hawaii does also have some exports. They make 100 million dollars a year just on pineapple exports.
With the low population and strong economy, Hawaii has one of the highest average incomes of any state. There are countless high paying jobs in the state. There are also many independently wealthy people in Hawaii. Many Hawaiians have built large businesses, inherited great wealth, or just gotten lucky. In this video we look at one particular Hawaiian billionaire, the richest woman in Hawaii.
The Richest Woman In Hawaii
Her name is Blair Parry-Okeden and she is an heiress to the incredible Cox Family fortune. Cox Enterprises is one of the world's largest privately held businesses. It has a revenue of 21 billion dollars and 55 thousand employees globally. It is the third largest cable television provider in the United States, serving 6.5 million customers. Cox Enterprises also own a stake in many local television stations, newspapers, and service firms. Needless to say members of the Cox family are born into incredible wealth. Blair Parry-Okeden owns around 25 percent of Cox Enterprises, giving her a current net worth of 9.5 billion dollars! As the richest woman in Hawaii her charitable donations reflect that fact. Among her biggest donations are to the university of Hawaii for their center for ageing research.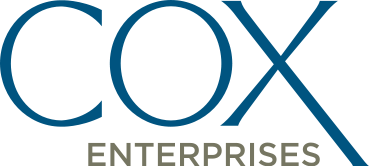 Cox Enterprises was founded in 1898 by James M. Cox, a long time politician and two term governor of Ohio. Using his vast network of connections, he founded a chain of newspapers to promote his brand of politics. But after leaving politics he realised the media side of his career was in many ways more rewarding. It was certainly more profitable, as his children and grandchildren would later find out. By the time of his death in 1957 the Cox media empire stretched it's long arms across America. Then his son would take control of the business. He repositioned the business, focusing more on radio and eventually television. Pioneering the media industry, they actually purchased stations, fusing the newspaper and telecommunication industries under one parent company.
Cox Enterprises Today
Today the company is owned collectively by the grandchildren of James M. Cox. This includes Blair Parry-Okeden and also James Cox Kennedy, who currently serves as chairman of Cox Enterprises. He too is worth around 9.5 billion dollars. Blair Parry-Okeden is 71 years old now and her children are Australian. So there may well soon be a time when the richest woman in Hawaii is not only unrelated but not even a billionaire.